Stages of Reading Development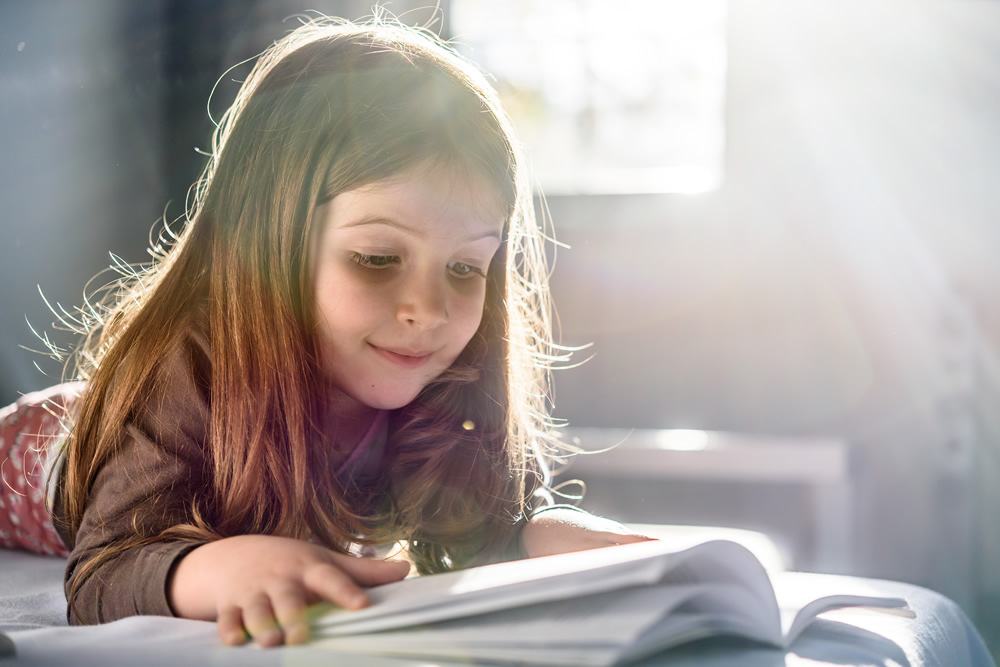 If you have a child or work with children of any age, it is helpful to know the developmental stages of reading. While development of any kind is going to vary from child to child, there are general guidelines of what to reasonably expect in terms of reading ability within age groups. Each stage of reading development comes with its own benchmarkers and challenges, and each stage builds off the skills acquired in the previous one.
Being aware of the different developmental stages that are involved with reading and their corresponding ages can help adults, particularly parents, caregivers, and educators, have an idea of standards to set for children learning to read. Reading Head Start can help parents and teachers guide children through the various stages of development in reading. This article explores the five stages of reading development, the age range affiliated with each stage, and what developing readers are expected to learn at each level.
The Five Stages of Reading Development
#1 The emerging pre-reader
The first stage of reading development is the emerging pre-reader and typically corresponds to children 6 months to 6 years old. This is a broad range in terms of development, as obviously the abilities of an infant are very different from that of a toddler or kindergartener. There will be many breakthroughs with reading and literacy throughout this stage. From infancy to 6 years of age, children become verbal and learn how to speak and about words in general, not just written words. At the emerging pre-reader stage children are learning how to sound out words and are introduced to printed reading material.
Many studies conclude that attempts to teach a child how to read at this stage are ineffective and can even be counterproductive. This does not mean, however, that children should not be exposed to books at all at this age. In the emerging pre-reader stage, children should be read aloud to so they are exposed to books and start to see a connection between printed word and sounds and ideas.
By the end of the emerging pre-reader stage, children may know some letters of the alphabet and pretend to read aloud or to themselves. They can understand thousands of words being read to them, but can actually read very few or none of them. Children in this stage may be able to recite books that are read to them frequently from memory.
#2 The novice reader
The second stage of reading development is the novice reader and typically refers to children between 6 and 7 years old. This is a much smaller age range than the previous stage of reading development. In this stage, children should be forming connections between printed words and sounds. By late second stage children are usually able to read about 600 words. They are able to recognize frequently used words and start to sound out short, one-syllable words they do not recognize. The focus at this level is on orthography and semantics, meaning children at this stage are learning proper spelling and to connect meaning to written words.
#3 The decoding reader
The third stage of reading development, the decoding reader, corresponds to ages 7-9 years old. Children at this stage may be reading short, familiar stories with increasing ease and fluidity and can usually read around 3,000 words. They learn to recognize prefixes and suffixes and how they affect the meanings of words. They also learn to guess the sounds of words and their definitions according to context.
Children become smoother, more confident readers as they learn to recognize familiar words by sight rather than having to sound them out every time. Being read aloud to is still more effective at this time for comprehension and learning than reading alone. It is important at this stage to focus on ensuring that children learn to understand what they read rather than just reciting the words by sight. One problem developing readers often encounter at this stage is that they are able to read aloud very well without connecting meaning to the passage they are reading.
#4 The fluent and comprehending reader
The fourth stage of reading development is the fluent and comprehending reader. Children at this stage are typically between 9 and 15 years old. Reading at this stage is not done just for storytelling or to practice literacy, but to instruct on other topics, draw an emotional reaction, and convey important information. At this stage children progress from learning to recognize words and sounds to attaching greater overall meaning to stories and passages.
At the beginning of stage four, being read aloud to is usually still preferable for comprehension of material. By the end of stage four, reading independently should be just as effective, if not more so, as being read aloud to for comprehension.
#5 The expert reader
The final and most mature stage of reading development is the expert reader, which begins around age 16 and lasts through adulthood. Teens at this stage should be able to read fluently, sound out new or unfamiliar words and frequently determine their meaning from context, and be able to comprehend the meanings of textbooks, newspapers, magazines, books, and more.
At this point, new literacy skills aren't being learned so much as honed and practiced throughout adulthood. Expert readers should be able to easily and fluidly read passages out of any type of text from various perspectives and deduce meaning from them.
Final Thoughts
Knowing the five stages of development when it comes to reading and the ages and characteristics associated with each stage is very important when working with children. If your student or child's reading skills are notably behind the stages as described here, they may need reading intervention.
Reading Head Start can help you, whether your child is advanced, behind, or right on track in their developmental stages of reading (and comprehending, of course). They have the resources you need to help your child get where they need to be or to further develop their skill if they are ahead and need more challenging materials.